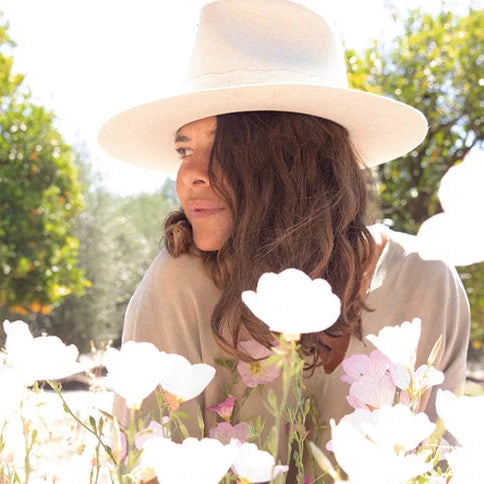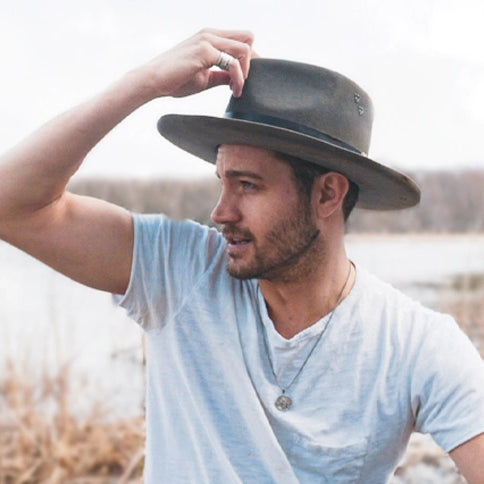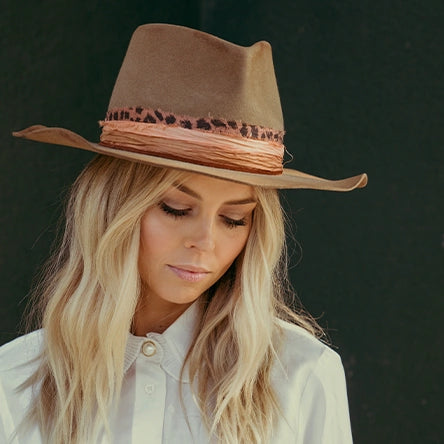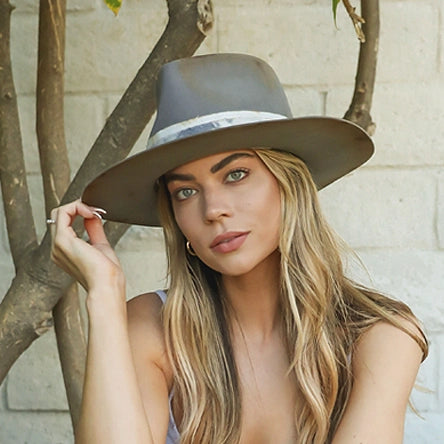 Welcome to the home of the most beautiful handmade hats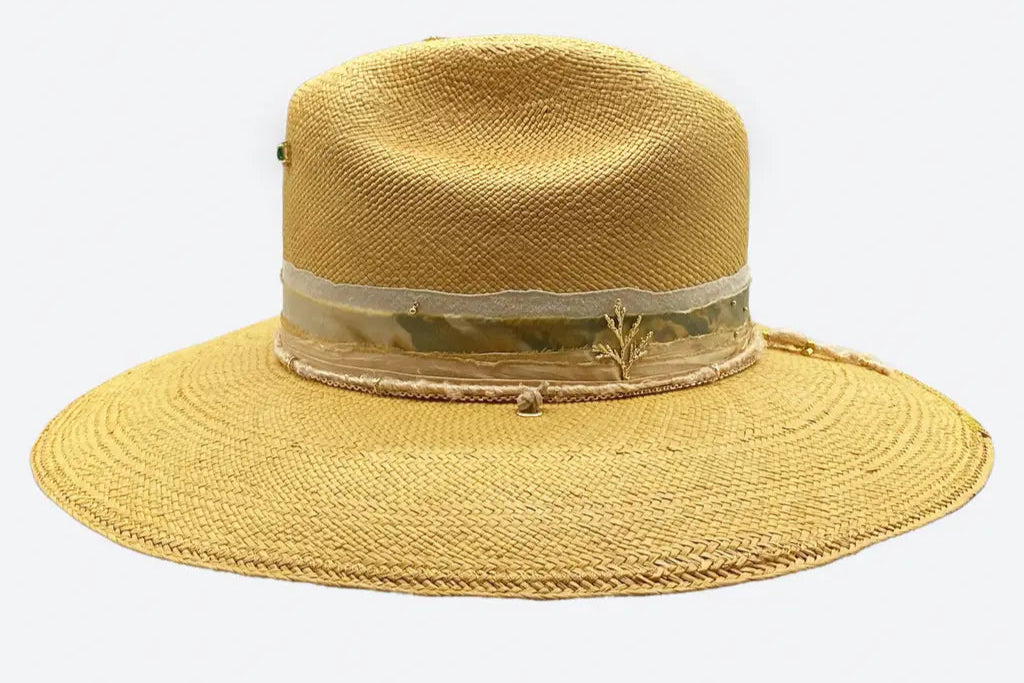 See all the Summer Collection
A Bespoke collection of Handmade hats by Valeria for this Summer. Using felt and hand woven straws Valeria creates wide brim fedora and cattleman style hats adding fabrics, hand dyed silks with precious stone and gold details. All hats are created, shaped and detailed by Valeria Andino at her Studio in California.
Shop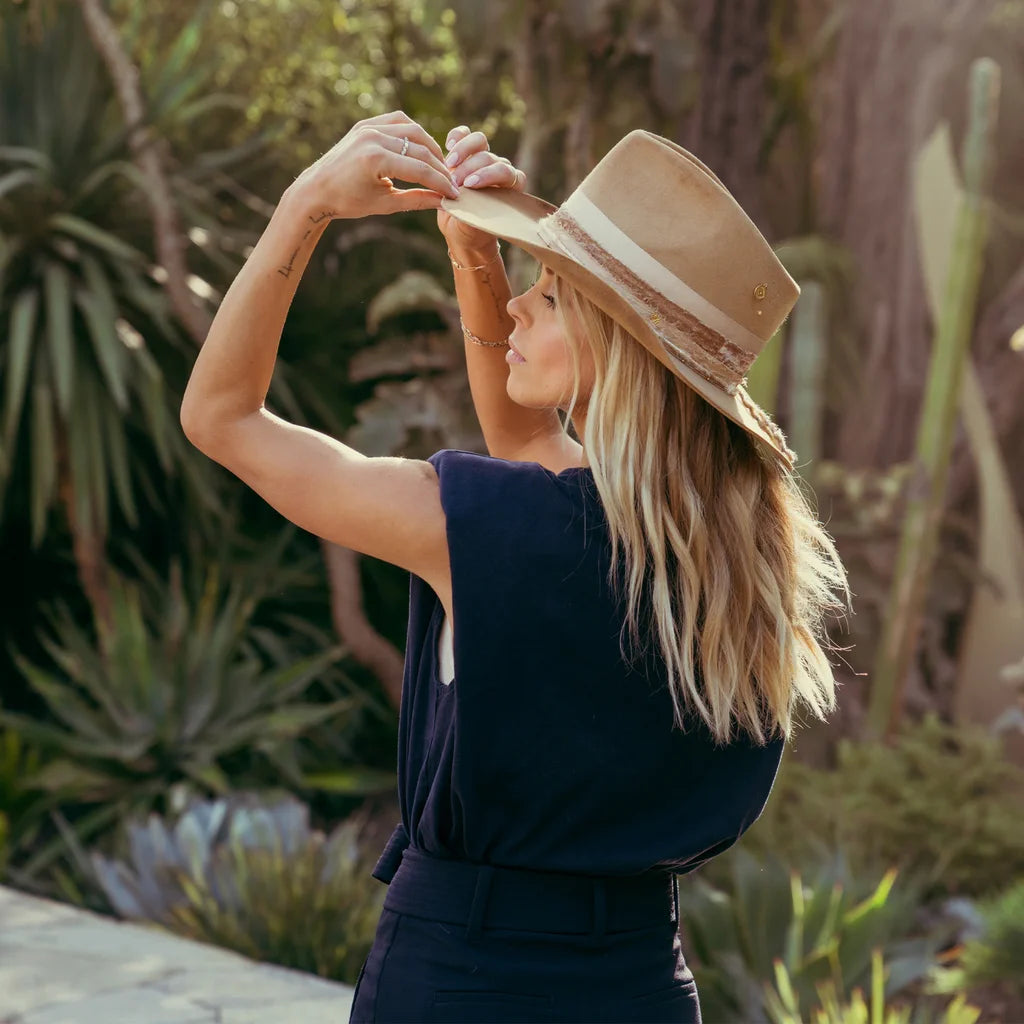 A beautiful hat can be worn any season....
Carachelle showing how stunning the Dawson looks in any season. The Dawson Fedora with cowboy style brim.
Shop