Valeria's Story
Valeria's journey to becoming a Hat Maker has been inspired and influenced by every event in her life. Travel, people & cultures have all brought Valeria to where she is today.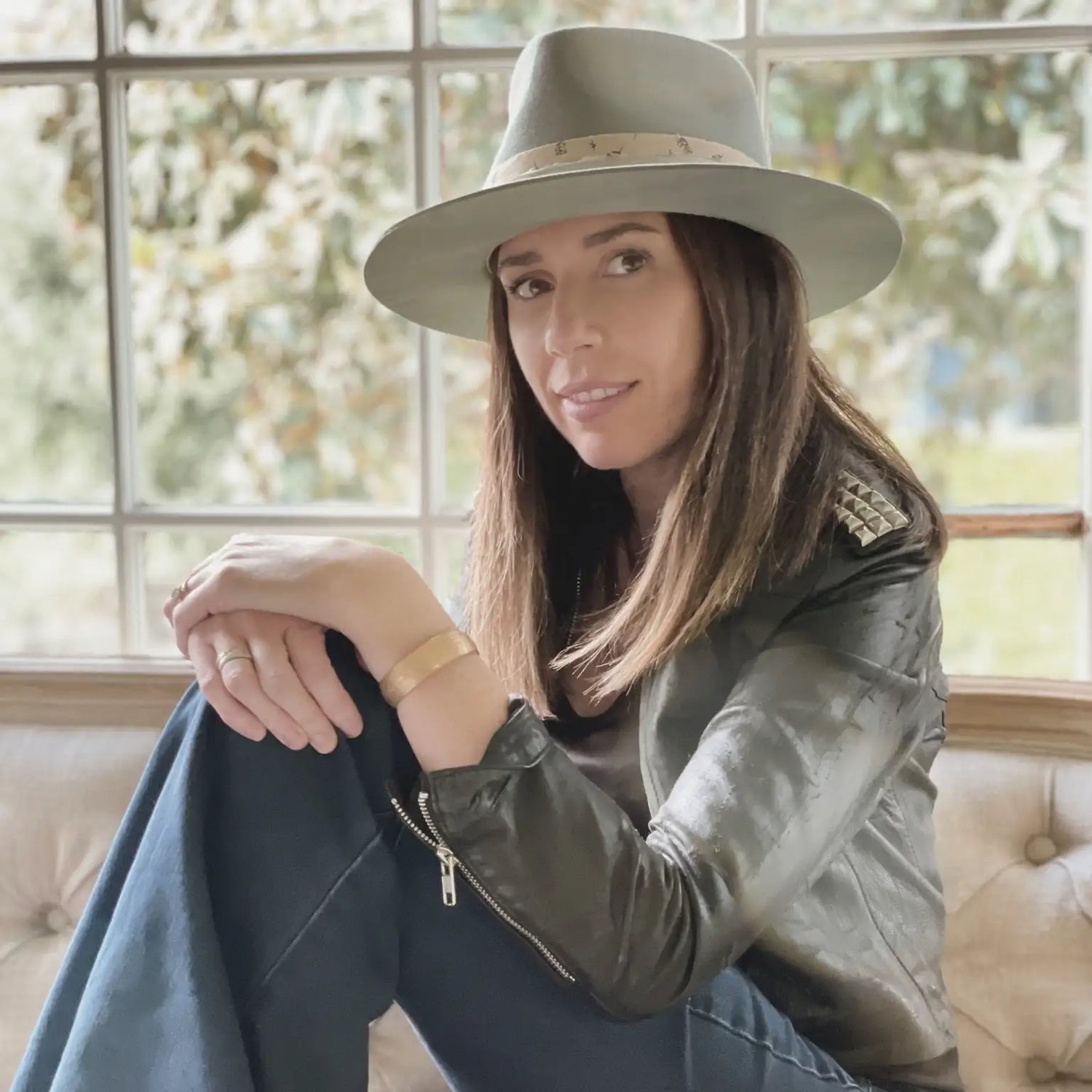 Dreams
Valeria was born in Trelew, a small town in Patagonia, Argentina. Ever since she was a small girl, she believed that the path to finding happiness was to follow her dreams.
At the age of 17 Valeria took the first step in achieveing her goals and made the tough decision to leave her family behind and move to Buenos Aires to study Social Communication at University.
After ten years studying and working in advertising Valeria once again decided to follow her dreams and move to London to work on Feature Films.
Love
After seven years of growing a successful career in Film mixed with many travels around Europe, Asia, and India (which she fell in love with), Valeria moved to Los Angeles where bigger dreams awaited her, however this time she took with her a Englishman that stole her heart indefinitely. After four years of focusing on her filmmaking passion, Valeria gives birth to a beautiful baby girl and finally takes the time to enjoy her maternity.
Happiness & Hats
During one summer in Los Angeles Valeria choose to follow her heart and passion once again. She created a new brand to explore her creativity and love of fashion, inspire people to be better humans and to spread the joy that comes from doing things for the people you love. After much traveling, all the experiences, and all the people, now she knows that Love, Kindness and Hats are all we need!